About Master's Program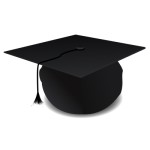 It consists of 18 bridge books that cover comprehensive scope of topics divided in three sections:
    Bidding – laying particular emphasis on competitive bidding.
    Declarer Play – to improve its efficiency.
    Defensive play – which is considered the most difficult element of bridge.
My bridge books are:
M ethodized – you learn from training materials I was collecting, selecting and improving for over 30 years of work as a coach.
A mbitious – you will need to rack your brain, analyse A LOT and seek for solutions.
S atisfying – I personally guarantee you the effectivness of training with this material.
T ime – saving – you are saving time working with well thought – through, organised and structured material.
E xtensive – you have knowledge covering all fields of bridge available in one place.
R ational – you can easily adapt and implement skills and knowledge gained during training to your own playing style.

How to use the website
Not sure if  you're ready for master level? Download free samples of the books. There's a link available on the description page of each book. See the contents table and a part of a book to decide if it's right for you.
You can choose to buy single books in paperback or pdf format.
Shipment in Europe is free of charge. I charge shipment fees only for packages sent to countries outside Europe.
Paperback books come also in bundles:
Bidding – 7 books
Declarer Play – 4 books
Defensive Play – 7 books
Full Set – 18 books
Buy a bundle and you get a discount on the books and a special price for shipment (I'm sharing the cost).
You can pay with debit / credit card or with your paypal account. In both cases use Paypal system as a payment method.
You can find more information about my books such as a complete price list in the blog section.
"Image courtesy of digitalart / FreeDigitalPhotos.net".