This is one of the series of free bridge online lessons teaching how to solve problems of various difficulty level.
This lesson is a fragment from the book " Virtual European Championships part 1″.
Board 1 – Difficulty level ♣

SOLUTION BELOW…
Solution of the play problem from the match with Croatia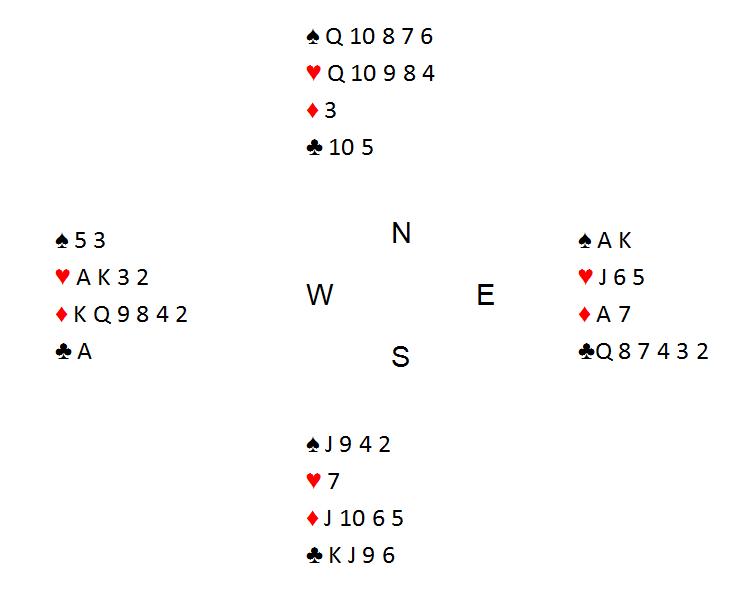 Contract 6♦. Lead ♥10, you played the jack, which won the trick.
The main point – If you ruff the fourth round of hearts, maybe South will overruff from a four-card trump holding.
Order of play:
2. Ace of diamonds, small safety play against a singleton diamondwith South.
3. A heart to the ace.
4. A spade to the king.
5. A heart to the king, if South ruffs, then we draw trumps.
6. Heart ruffed.
The result from the Closed Rooms:
Contract 3NT: +430 for EW.
Correct play: +920 = +10 IMP.
Down one: –50 = –10 IMP.