This is one of the series of free bridge online lessons teaching how to solve problems of various difficulty level.
Lesson is a fragment from the book " Virtual European Championships part 1″.
Board 12 – Difficulty level ♣

SOLUTION BELOW…
Solution of the play problem from the match with Croatia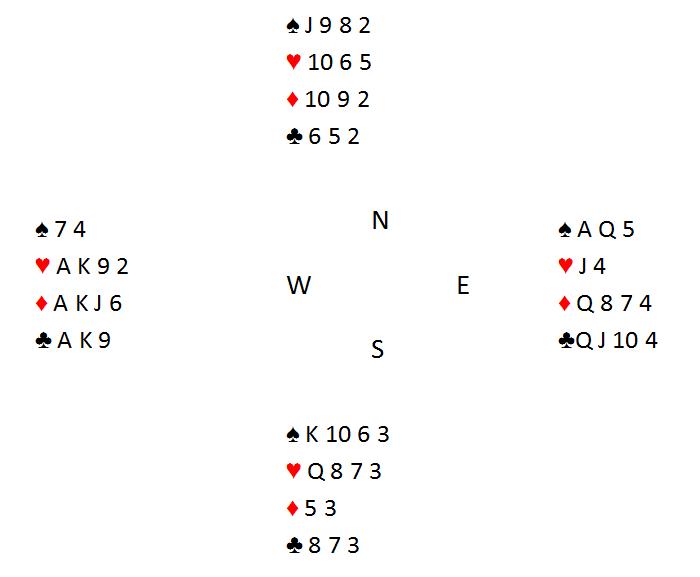 Contract 6NT. Lead ♦10.
The main point – Combine as many chances as possible.
Win the diamond lead in the West hand and play ♥2 to the jack, hoping that North holds the queen. If South wins with the queen of hearts, win the return and cash two heart tricks in case the ♥10 drops. Finally, you will finesse the spade king or play for a heart-spade squeeze. The fall of the cards in the suits outside spades will often give you a clue as to which option to try.
Closed Room – Contract 6♦, +920 for EW.
You played well: +990 = +2 IMP.
Wrong declarer's play: –50 = –14 IMP.