This is one of the series of free bridge online lessons teaching how to solve problems of various difficulty level.
This lesson is a fragment from the book " Virtual European Championships part 1″.
Board 33 – Difficulty level ♣
Contract 3NT.
Lead ♠3,
S plays the queen.

SOLUTION BELOW…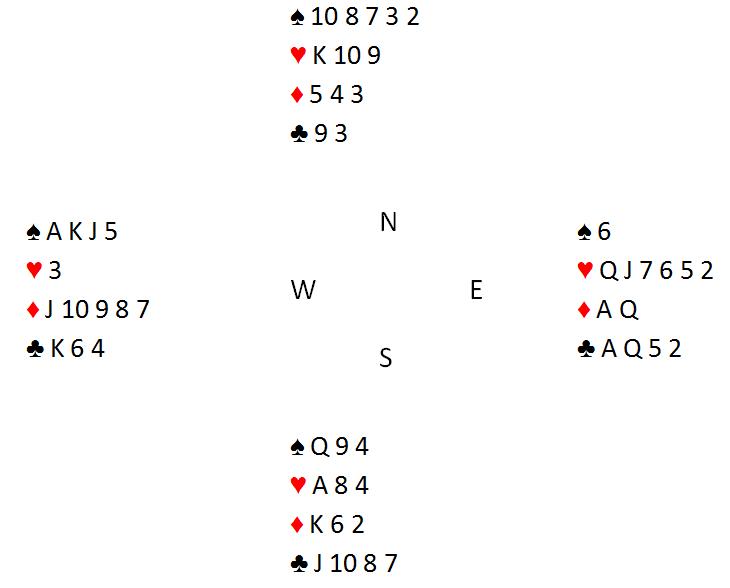 The main point – Look for a way to discard blocking cards.
Order of play:
1. Duck the spade queen. Do not worry. South will continue spades.
2 – 3. Pitch two diamonds to two spades.
4. Concede the trick to the king of diamonds.
Closed room – the French have landed in a lucky contract 4♥. The spade finesse worked and heart distribution brought the contract home.
Result: +420 for EW.
You withheld the queen of spades: +400, you lost only 1 IMP.
Otherwise: –10 IMP.